Origin and Meaning
The name "Isla" is rich in Scottish history and has remained popular to this day. The word "Isla" is derived from the word "Islay". The meaning of "Isla" comes from the name of an island located off the west coast of Scotland, just to the southwest of Jura.
Popularity
From the Scottish Government figures in 2012 Isla was the 6th most popular baby girl's name in Scotland.
Famous People with the Name Isla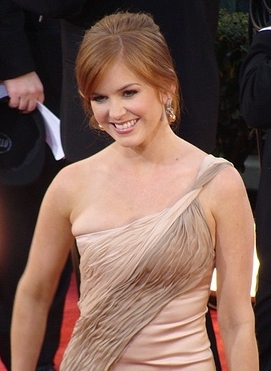 Two of the most famous people named "Isla" are Isla Fisher and Isla St Clair.  Isla Fisher is an Australian actress that has made many hit comedies including Wedding Crashers, Hot Rod and the show Arrested Development. While she was born in Muscat, Oman and raised in Australia Fishers' parents are Scottish and she lived in Bathgate, Scotland for a time while she was young.
Another well known person named "Isla" is Isla St Clair. She is a Scottish singer, actress and celebrity. She was born in Grangemounth, Scotland and has been recording music since 1965. Her first recording is Dowie Houms of Yarrow, recorded in 1965 at the Scottish School of Studies in Pollock Hall, Edinburgh.
The name "Isla" is rich in both ancient and recent Scottish history and would be a great name for any girl.
Useful Resources
Our comprehensive list of Scottish Girls names.
Save some money and get these Great Offers on baby products?